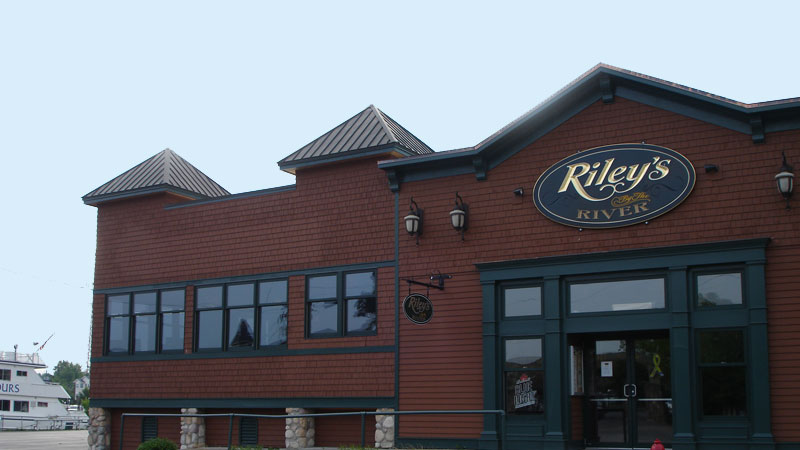 Alexandria Bay's Craft Beer and Craft Liquor Headquarters!

It's our pleasure to offer a unique dining experience in the 1000 Islands. Join us for breakfast, lunch, and dinner 7 days a week in Alexandria Bay, NY. When you visit us you can be sure that you will enjoy delicious food and drink in an atmosphere that is casual, comfortable, family-friendly, with the best service staff around!
Riley's offers river views of Alexandria Bay's Lower Harbor and the Main Shipping Channel. Lighthouse fans will notice Sunken Rock Island in the distance, where the historic lighthouse tower now houses a reliable solar-powered navigational aid.
We also offer a large selection of beer, wine, and spirits, featuring local products from Dark Island Spirits and and the Wood Boat Brewery. Join us in our lounge for a beer and a bite to eat!
Catering menus are available for large parties and semi private seating for up to 30 people.
Located at the end of James Street next to Uncle Sam Boat Tours, free parking is available for our guests in their lot.